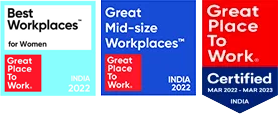 We believe that innovation is a part of our DNA, and every employee embodies Chalet's larger goals and values. We nurture talent and support professional growth of each Chaletian. Our diverse workforce gives us the advantage to harness ideas, perspectives, and experiences from varied backgrounds to build something unique and meaningful for the society.
We have a unidirectional focus on the well-being and productivity of every employee to drive the organizations performance at our core. Chaletians understand the value of being output-focused, hardworking, and passionate, and work towards achieving the core vision.
We are committed to building an inspiring workplace through awareness, equal recognition and elevation for employees based on merits. Diversity and inclusion are something we take pride in, and the mix has given rise to unique culture which employees have resonated with for years.
Chalet Hotels Limited has also introduced 'The Pride Side', a policy that embraces gender differences and prohibits any form of discrimination based on sexual orientation and gender identity, thus building a transparent environment at the workplace with an aim to enhance the overall business ecosystem.
The passion of our team and diverse corporate philosophy has been recognized for 3 years in a row by the Great Place to Work institute ® India. In 2022, Chalet Hotels Limited was at 4th rank in the prestigious list of India's 50 Great Mid-Sized Workplaces 2022 by Great Place to Work® Institute and the only hospitality company from the sector making it in the top 10. 
The Company has been recognized and certified in the 2022 list of 'India's Best Workplaces™ for Women 2022 – Mid-size (Top 10)' and the 2023 list of 'India's Best Workplaces™ for Women 2023 – Mid-size (Top 50)' by Great Place to Work® India. This is the fourth consecutive time that Chalet has been featured on this prestigious list.
Chalet has also been recognized as the 'Best Workplaces™ in Building a Culture of Innovation by All – 2023'.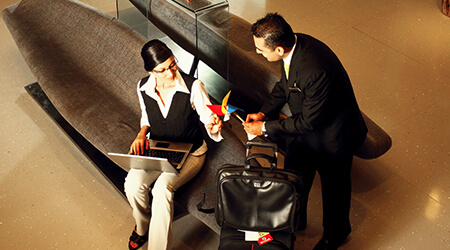 Design your Career with us
Mumbai Corporate Office Positions:
Head – Architecture
Manager/Senior Manager – Plumbing & Firefighting
GM - Contacts & Principal Buyer Vaccancy
Design your Career with us
Mumbai Corporate Office Positions
Four Points By Sheraton Navi Mumbai, Vashi