Part of the K Raheja Corp group, Chalet Hotels Limited is an owner, developer, asset manager and operator of high-end hotels and a hotel led mixed-use developer in key metro cities in India such as Mumbai Metropolitan Region, Hyderabad, Bengaluru, and Pune. The Company focusses on driving business efficiencies and sustainable growth right from the pre-development stage, through the entire lifecycle of assets, while maximising returns on every square foot owned and operated.
The Company's portfolio comprises nine fully operational hotels representing 2,802 keys, across mainstream and luxury segments, and commercial spaces, representing ~1.2 mn sq.ft. in close proximity to the hospitality assets.
The hospitality portfolio includes,
 JW Marriott Mumbai Sahar
The Westin Mumbai Powai Lake
Lakeside Chalet Marriott Executive Apartments
Four Points by Sheraton Navi Mumbai
The Westin Hyderabad Mindspace
The Westin Hyderabad HITEC City
Bengaluru Marriott Hotel Whitefield 
Novotel Pune Nagar Road

The Dukes Retreat

.

Majority of our hotels are operated by international brands such as Marriott International and The Accor.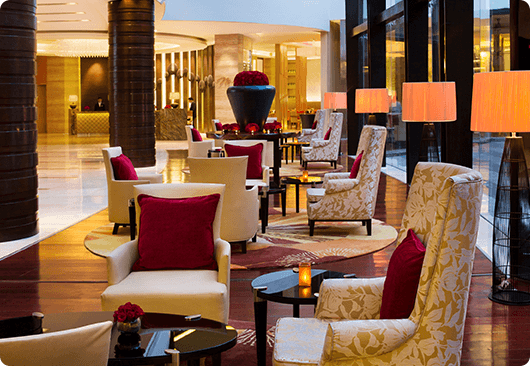 The Company's strength lies in identifying strategic locations and efficient design & development of properties focusing on gross built-up area and development cost per key. Majority of the assets are located in high-density business districts of metro cities with high barriers to entry. Chalet Hotels has also strategically streamlined operations by partnering with leading hospitality chains such as Marriott and Accor. It adheres to an active asset management model for hotels operated by third parties, closely monitoring and exercising a robust review mechanism driving operational and financial excellence. Chalet has also developed commercial spaces in proximity to the hotels, giving it a competitive lead in key metro cities, due to its first-mover advantage in large, mixed-use developments in specific micro-markets. The Company has one residential project under development in Bengaluru.
In line with its commitment to create a greener future, the Company has integrated aspects of ESG across the value chain into its business model, some of these initiatives include protecting the environment, uplifting our communities, and demonstrating rightful business conduct.  Read More
Chalet also has a robust development pipeline that includes ~88 keys under expansion in Pune, ~375-400 rooms in New Delhi and ~140 addition rooms converted from an erstwhile office space in Bengaluru under the hospitality segment. In addition, ~1.4 mn sqft is under development in commercial segment in Mumbai and Bengaluru, and ~0.3mn sqft is being converted from a mall to a commercial space in Bengaluru.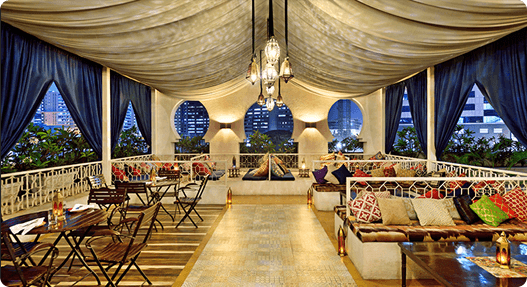 As a part of a people- intense industry, Chalet values and believes that people are its greatest asset and has progressive policies in place that are benchmarked at par with global standards. The Company's ethos and work culture have been recognised in the form of several awards and accreditations – Great Place to Work in India (for two consecutive years), also secured 40th Rank in APAC (Small & Medium workplaces in Asia 2021) and Great Place to Work for Women (for two consecutive years).
The Company's vision and ethos is supported by a strong and independent board, chaired by Mr Hetal Gandhi, who is also an independent director. Four out of the seven board members are independent with varied backgrounds from travel to finance. Read more
Being part of the K Raheja Corp group, one of India's leading real estate developers, Chalet has access to knowledge on infrastructure developments, competence on land acquisitions and benefit from scale of sourcing.
Read more
. Chalet's promoters include Mr. Ravi C. Raheja and Mr. Neel C. Raheja, who have been instrumental in the growth of business and actively advise on finance, corporate strategy and planning for the hotel and commercial businesses. It is ably led by Managing Director & CEO, Mr. Sanjay Sethi who has over three decades of expertise in the hospitality industry. With a meticulously curated portfolio, top global partners, best in class asset management capability and exceptional synergies within the group, Chalet is poised for exponential growth in the times to come.