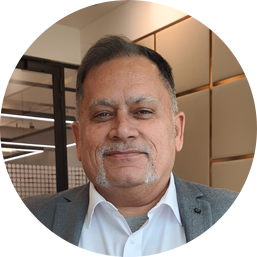 Vishal Sharma
Senior Vice President – Projects
Vishal is a civil engineering graduate from Pune University and brings over 30 years of experience in the hospitality industry. He has a proven track record of successfully leading large-scale projects.
In his current role with Chalet, Vishal leads the design and projects team of the company. He oversees the planning, development, and execution of all major hotel projects within the company's portfolio.
Prior to joining Chalet, he was associated with Colliers Project Management Services, where he was heading hospitality projects. Vishal has also worked with Gulf General Investment Dubai, Dheeraj & East Coast Dubai, Taj Group of Hotels, and AL HABIB & CO. LLC (Muscat) in various capacities.